update
Im drawing stuff For a personal tumblr will make that soon enough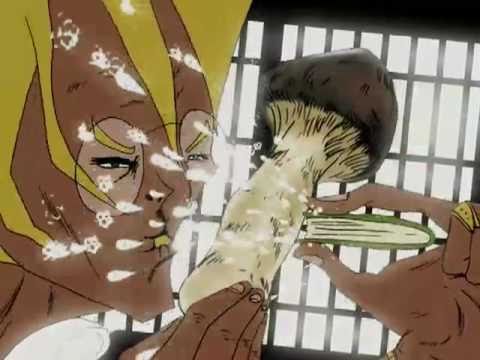 Anonymous asked: Remember back when you answered questions? What the fuck happened to that?
This amuses me more than it should.
http://oi39.tinypic.com/2a6njug.jpg
weirdlilartist: elixiroverdose: ...
The Conversations I Have With Keith Sometimes
(I'm hanging out with my with my pal Keith, and somehow we got into this conversation.)
(I am completely heterosexual, and he is completely asexual.)
(The conversation went as follows)
Keith: Wouldn't you be a lesbian if you were a woman?
Ryan: Probably.
Keith: No, I mean; if you magically turned into a woman, right now, would you be a lesbian?
Ryan: Probably not. I would probably like me some dick.
Keith: Seriously? You would like dick.
Ryan: If I turned into a woman, right now, I would probably rape you Keith.
Keith: Seriously?
Ryan: Right here on the spot. Raped.
Keith: I hate you.
Ryan: *Laughter*
Keith: You actually find me attractive?
Ryan: No. At that point, it wouldn't be about looks. Just the dick, that is all that would matter
Keith: *Laughter*
Ryan: *Laughter*
This is why i love you Ryan
geoffreyreallylikeschubbydragons asked: I FINALLY GOT SKYRIM! Now to backstab ALL OF THE DRAGONS!
purplepeppermint: HEY THERE GOOD LOOKIN'. Fanart for some totally cool dude and Eileen. Is it fanart if one of them is my OC? Now you must all grovel to this woman for she is now my everlasting mistress ((this is awesome beyond all belief, thank you so much :D))
Yea
It would be pretty cool to be a tornado not forever but y'know. like 50-52 hours of tornadoing yeah that'd be pretty sweet. 
askgraff asked: I find it fascinating that, even as a young foal, you still manage to look like some criminal. Where did you get that hat, anyways?
Anonymous asked: DO WHAT YOU WANT CAUSE A PIRATE IS FREE, YOU ARE A PIRATE!!
Anonymous asked: Bling, it's your Probation officer, Filly rape and hanging out with your old druggie friends is not cool, do you want to go back to jail?
moustach3z asked: Who is your bestest buddy :D
spinethedragon asked: Can I glomp you?... Please?
askthedittopinkiepie asked: Bling, quick! What's that behind you?
askgraff asked: Maybe if you gathered your appearance better... Maybe trim your mane, get rid of that hat, buy a tie, payed attention to hygiene... That probably would help some.